9 LYVZ was formed in 1999 when president Donna A. Parkinson discovered a niche in the catering services market. Companies were in dire need of specialized catering services for meetings and parties but lacked the staff and time to coordinate all aspects.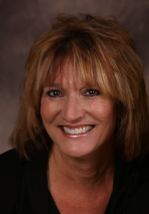 Donna, formerly a corporate trainer for Embassy Suites, trained staff in restaurants across America for 8 years. She then became director of catering sales for Jersey Mikes. From meeting and speaking to her many clients, she became aware that a higher level of catering services was in demand.
Donna discovered that a market existed that went far beyond what was offered by most single source caterers. She carefully chose a select group of quality food suppliers who could fulfill every client's need, whether an intimate dinner for two or a grand reception for a thousand.
The corporate name, "9 Lyvz", is a tribute to Sonny, Donna's beloved black cat who brought good luck and love to her for nineteen and a half years. Named after Sonny Corleone of the Godfather movie series, Sonny was cool, tall, dark, and handsome-- just like James Caan. 9 Lyvz is owned, operated, and staffed entirely by women, and is a member of the Woman Owned Business Enterprises of North Carolina.